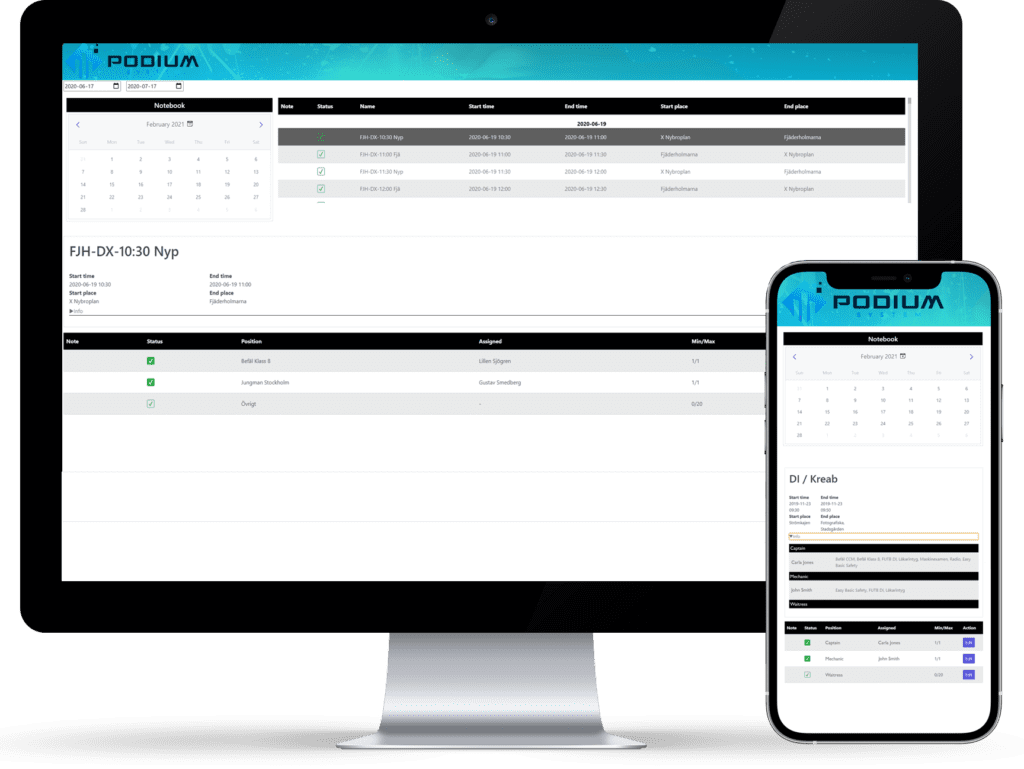 Smart solutions for modern businesses
The Podium System is the all encompassing one way stop to get your administration work done faster.
Administration can be fast and easy!
Customers all around the globe
Since 2009 we have helped companies minimize their administrative work through our systems and expertise by
optimizing their organisations and make their organisation save time and money!
We are a team of agile project managers and developers who will do our best to find the best solution for your business!
E-mail us at info@podiumsystem.com